As a resin flooring specialist, I want to remove the mystery and say, it really does fall into a few categories, it's simply down to your requirements and the budget you have.
We can supply a coloured, high build coating for a light manufacturing area which, if looked after will provide many years of service.
We would like to ensure you receive Whole Market choice when selecting a resin floor. We are approved by virtually all the resin flooring manufacturers as a resin flooring specialist equipped to deliver against your requirements.
We welcome any enquiry for you Industrial or Commercial requirements.
Members of FeRFA and with over 30 years' experience, we're equipped to help you make sure you receive the system you need.
GOLD AWARD
INTERNATIONAL GREEN APPLE ENVIRONMENT AWARDS 2022
WINNER
Small Industrial Award 2022
FeRFA
The Resin Flooring Association
HIGHLY COMMENDED
Small Commercial Award 2022
FeRFA
The Resin Flooring Association
FINALIST
Environmental Impact Award
Leicestershire Business Awards 2022
The Perfect Resin Flooring Specialist for your Business.
As a resin flooring specialist, we have worked with businesses in all industries to ensure that the project they plan is delivered from Site Visit to Receiving the Customer Care Package to ensure they get the best out of their investment.
If you require any resin flooring solution, from a simple clear concrete seal right through to a 9mm thick polyurethane screed, our service is the same.
5 Star Customer Service is our standard. We guarantee to provide this level of service to you and it's our belief that this is what sets us apart from our competitors.
This methodical approach ensured the client always received the absolute best from their investment.
By listening and fully understanding your requirements, we can then deliver your project, to budget and on time.
Contact a Resin Flooring Specialist
We'd love to discuss your flooring needs and how we can help you.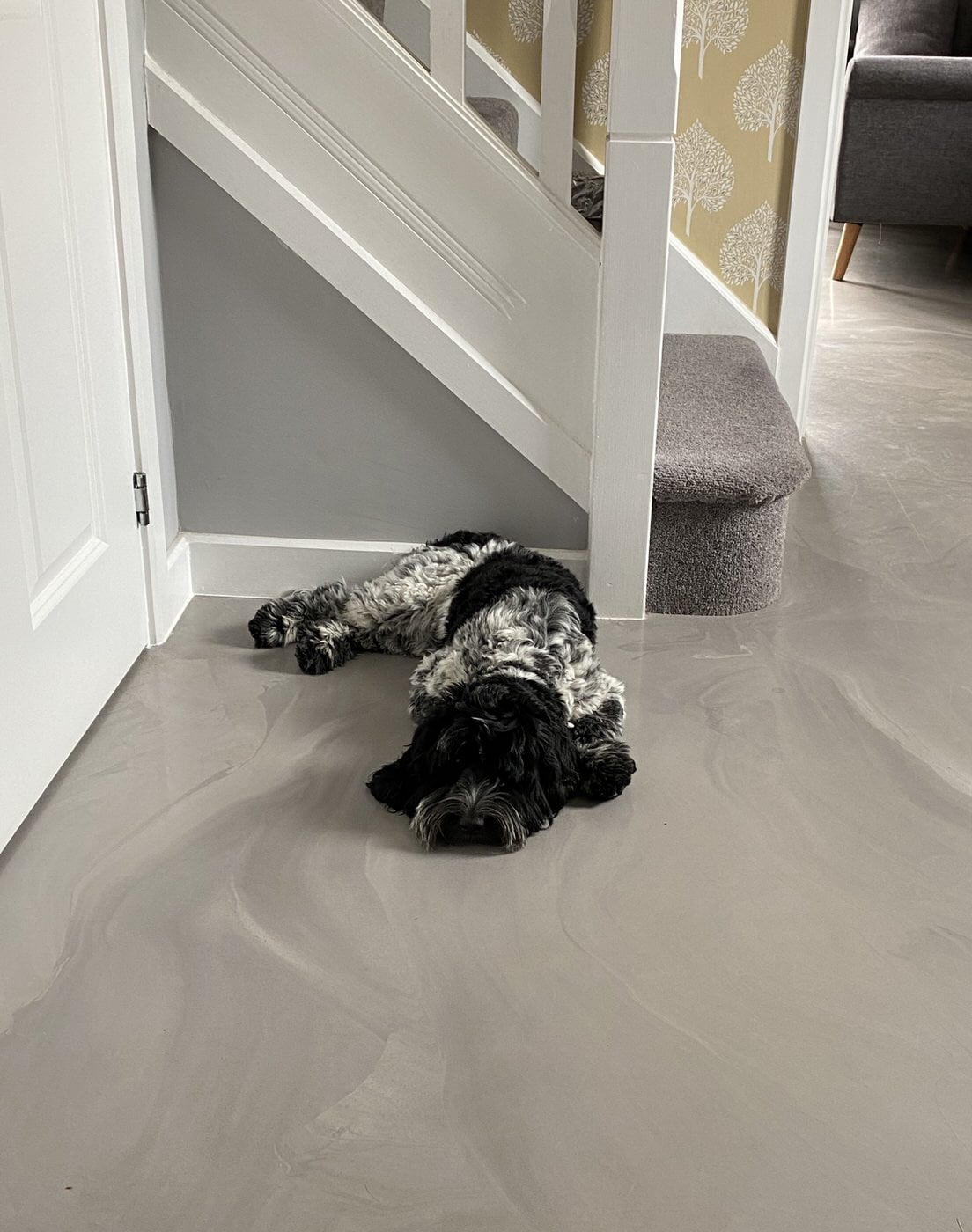 Great for the home as well
Whilst we concentrate on Commercial and Industrial Flooring, we can offer solutions for your home, whether it is a garage floor, a Resin Bound drive or Patio we can offer a cost-effective solution.
Offering most colours for your garage or even increasing the specification to a decorative flake system which really brings the Inside of your home outside into your garage.
We welcome your enquiry, however small, its extremely important to us at Abacus Flooring solutions.